Are you also planning to hire a digital marketing agency for your business? If yes, then you have landed at the right place. In this article, you will get a piece of complete knowledge about all you need to know before hiring a digital marketing agency like what is the role of a digital marketing agency? What services do they provide? pros and cons, How to choose a perfect agency for your company, and more.
Nowadays, making an online presence and enhancing it in the best and better version has become quite challenging. It brings the need of hiring someone to make your task easier, right?
You might have a piece of knowledge about SEO, SMM, PPC, social media, blogging, and more. But, you may not have complete knowledge and how to imply it to your business efficiently.
Digital marketing has spread everywhere and represents various digital marketing methods to grow your business. If your business is planning to launch an online campaign and you are lacking in terms of resources, time, expertise, and knowledge then, all your efforts will be a waste. It is essential to put the efforts in the right direction for efficient results.
Let's take you further in this article and introduce some of the useful reasons in detail why hiring a digital marketing agency is essential for your business.
What Does A Digital Marketing Agency Do?
A digital marketing agency focuses on the footsteps to grow your business with the help of different strategies and techniques. Let's have a look at some of the major roles of an agency:
Helps to run your business
Let's talk about what online marketing means in general. It means hiring a talented and expert team to run the campaigns, and it requires proper time, planning, and resources to successfully run a campaign. While hiring an agency will make your task super easy and convenient. As it will take a decent amount of time to train your team members and plan.
When you have hired an agency your task is to share your goals and targets that need to be achieved in a particular period, and the agency will take care of it. Meanwhile, you can focus and devote yourself to some other task to grow your business.
It takes a much lower cost when you hire a digital marketing agency.
If you compare the cost of hiring a digital marketing agency with the cost of an in-house operation you'll observe a big difference. When you are working with an agency the payroll taxes are deducted, cutting the recruiting cost such as employee's salaries, health care costs, and more.
Small businesses can not afford to hire a digital marketing agency to run a campaign. So, in that case, c can get in touch with the experienced team and qualified experts by working with a digital marketing agency. You will benefit from the support and guidance of experienced and expert people at a lower cost.
Digital marketing needs a lot of calculation and you need to analyze if a certain strategy or technique will work or not. The agency has a good amount of experience in working for different companies. However, a good agency will provide you with the best ideas and that will surely give you efficient results.
As nobody is interested in investing an amount unless a person can see that it will give good or a decent amount of return. As there are several marketing methods it is difficult to calculate the ROI. But, an agency will help you by deducing the key performance indicators( KPIs). Also, the indicators will help in analyzing how well your campaigns are performing.
In digital marketing, you need different types of tools to run the campaign and make it successful. It requires several different types of tools and most of the tools are paid one. Some of the tools that you may require are competitor analysis, analytics keyword research, paid search management, automatic tools, and more.
Scalability is the key to online growth. It depends on the type of business and its demand. If you are planning for your business you require more team members, right?
This means that your business requires additional resources as well as support to enhance it and take it to the next level.
Services That A Digital Marketing Company Provides
There are several types of digital marketing services but, some of the very common ones are: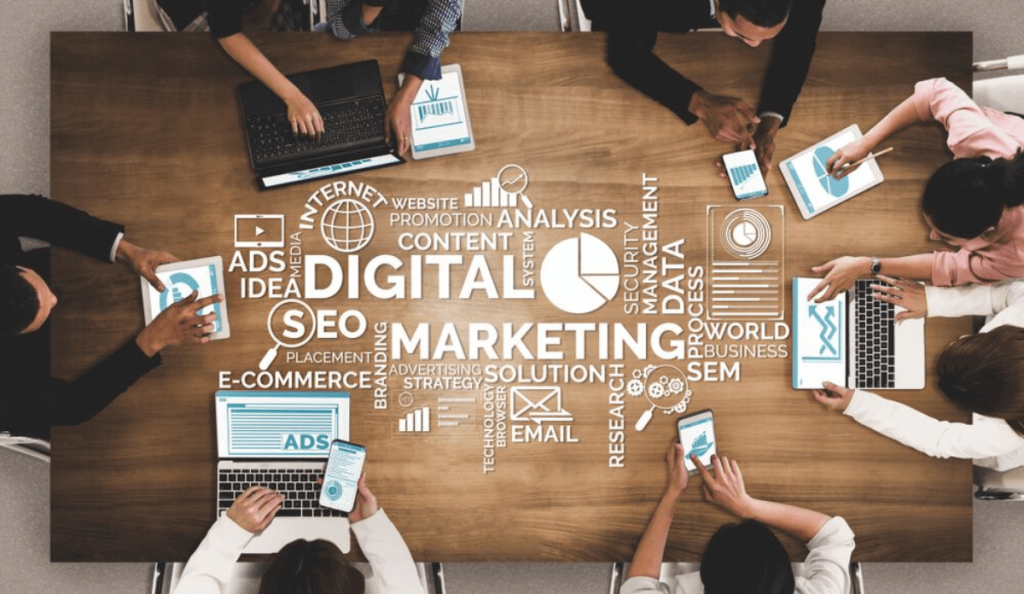 Search Engine Optimization
SEO stands for search engine optimization. It is a digital marketing modality that works on improving the ranking of the website on the organic search results ( google, yahoo, or bing). Here the whole concept is all about keywords. You are required to identify the keywords and then use them for the benefit of the company. Also, please don't get confused between SEO, CPM, and the cost per mile. Benefits of SEO in growing your business.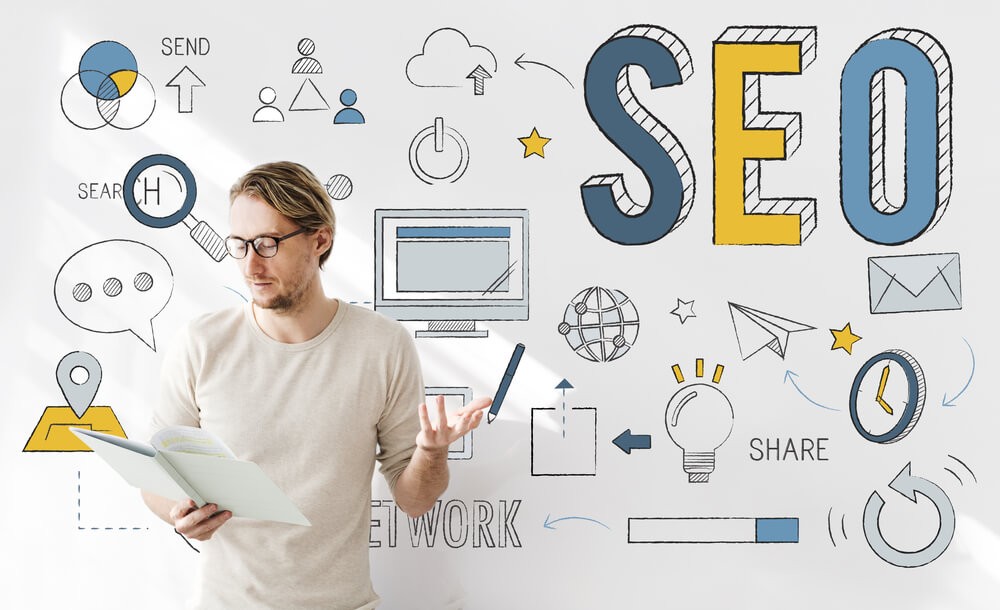 It's affordable when compared to SEM and some other forms of marketing, mainly in the long run because web traffic is a permanent thing and it will increase in the upcoming future
The part about SEO is that it attracts a similar type of audience looking for particular information.
However, SEO offers a higher return on investment than the PPC if we talk about the long run. The best part is the organic traffic once achieved remains constant throughout and does not require any advertisement.
Search Engine Marketing
SEM is a wider concept than SEO. It is a combination of research, advertising, and positioning of a website in attach engines. The motive of SEM is to provide the visibility of the company and improve as well as promote sales. It takes care of the management and optimization of the paid link as well as PPC ads. In a marketing strategy, SEO and SEM can be a great combination to work together offering wonderful results.
Some crucial points about SEM are as follows:
SEO takes at least 6 months to show up their results. Unlike SEM as it uses PPC ads that work on attracting traffic and efficient customers in very little time.
SEM is the best tool for small businesses offering fantastic results. Also, it allows attracting interested customers in a short period with a smaller budget.
However, SEO and SEM attract quality traffic because thousands of people see the ads but very few of them click on them.
Social Media Marketing
Social media marketing plays a vital role in building brand image. You can educate and engage with your customers on social media. Social media sites have data tracking features that allow marketers to track the success of their marketing campaigns.
Social media provides an opportunity to target your audience based on their likes, interest, age, location etc.
Through social media any company can increase their brand awareness and gain customer trust.
You can improve your brand loyalty through social media. Brand loyalty and customer satisfaction go hand in hand. It's important to use social channels and listen to what your audience is talking about your brand.
Pay Per Click
PPC stands for per click. These digital ad advertisers just don't pay based on impressions but, for the clicks themselves. PPC paid search is used to run traffic to a website and create sales leads. Moreover, PPC ads are mixed into SEM marketing as an advertising tool. Let's check out some of its advantages:
Instant results. Here your profit depends upon investment. As the investments end up so do the results.
The PPC segmentation is massive and the marketing teams can optimize it with keywords, geography, demographics, and other partners. Therefore, this helps them to attract quality traffic.
Digital Marketing Agency Pros and Cons
Digital agency is totally worth it. Over past years because of covid many businesses face huge losses in revenue because they were not ready to use digital platforms to promote their business. As a business owner learning all digital marketing strategies could take years but with an agency, you can instantly have access to a high level of expertise.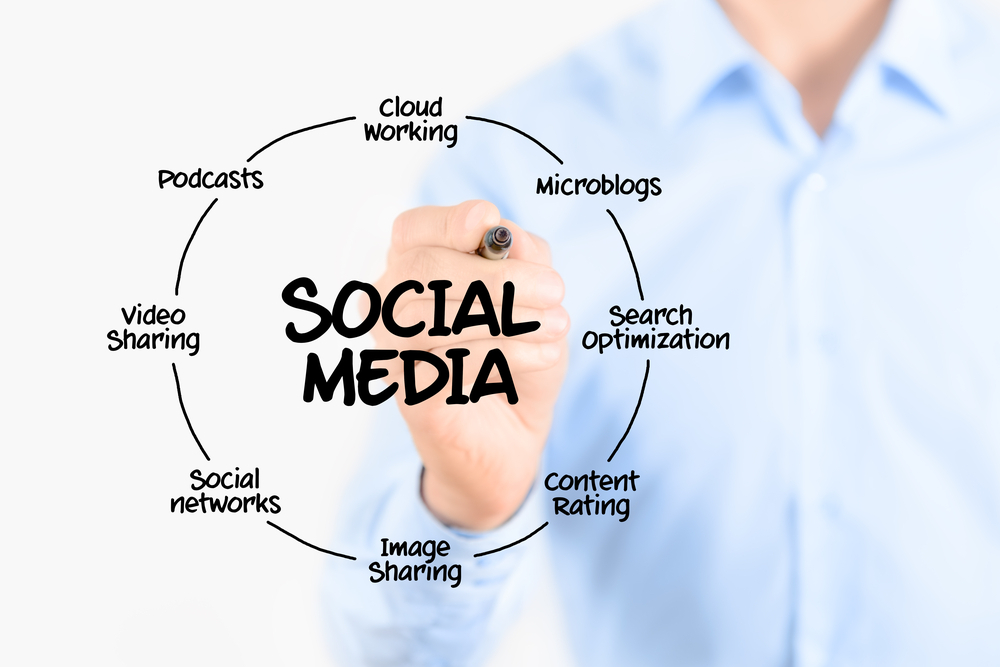 Pros of digital marketing
Creative Minds:
Creativity is the priority of any discussion on the pros and cons of hiring a marketing agency. Most marketing agencies have creative teams with years of experience when it comes to planning marketing strategies. Under those creative managers, there are whole teams of talented copywriters, marketers, designers, and animators willing to showcase their creativity. These people can take your business idea and convert them into an advertising masterpiece.
Audience Target
The main issue with traditional marketing is that you can't target a specific audience. you'll target TV viewers, or radio program listeners or magazine readers. Digital marketing, however, can reach your audience. There's no limit to the scope of this process. As long as someone is connected to the web you can reach out to them and showcase your product.
Cons of digital marketing
The Expenses
Marketing agency is a business and an agency can charge a hectic amount of money. This suggests it has its own expenses, and that need covering. To cover these expenses, they have to set a price for their services. However, most agencies are transparent about pricing and don't hide anything from clients.
Lack of Industry Experience
Some agencies have only worked in a few industries. If you choose a specific agency that doesn't work with your industries. There are chances they know nothing about business. Have this in mind while finding a digital marketing agency. Check their previous work and testimonial to make sure they have worked with clients from your industries.
Conclusion
Now, you have got an idea that every business whether it is a small scale business or a large scale business requires an online presence. To maintain the company's online presence you need to hire a digital marketing agency which is very important. Companies prefer hiring because it is affordable and saves you money. There are several types of services provided by the agencies. However, hiring an agency consists of both pros and cons but overall it is a profitable decision. Hopefully, you find this article informative and valuable at the same time.
Benefits of digital marketing
The advantage of digital marketing is targeted audience and low-cost marketing. Nothing matters to any business more than ROI. Digital marketing is cost-effective and easy to measure KPI.
Is SEO still work
Absolutely! Search Engine Optimization still works only when it is done by professionals. A good agency will first analyse your website then plan a strategy according to its need. White-hat SEO strategies will gradually help to increase the website visibility on SERP. Within 6 months your website ranking will be improved.
How do I measure the ROI from the Digital Marketing services in 6 months?
An agency will create marketing strategy according to your business need and set up a conversion tracking system in Google Analytics to measure success of campaign.